Main content starts here, tab to start navigating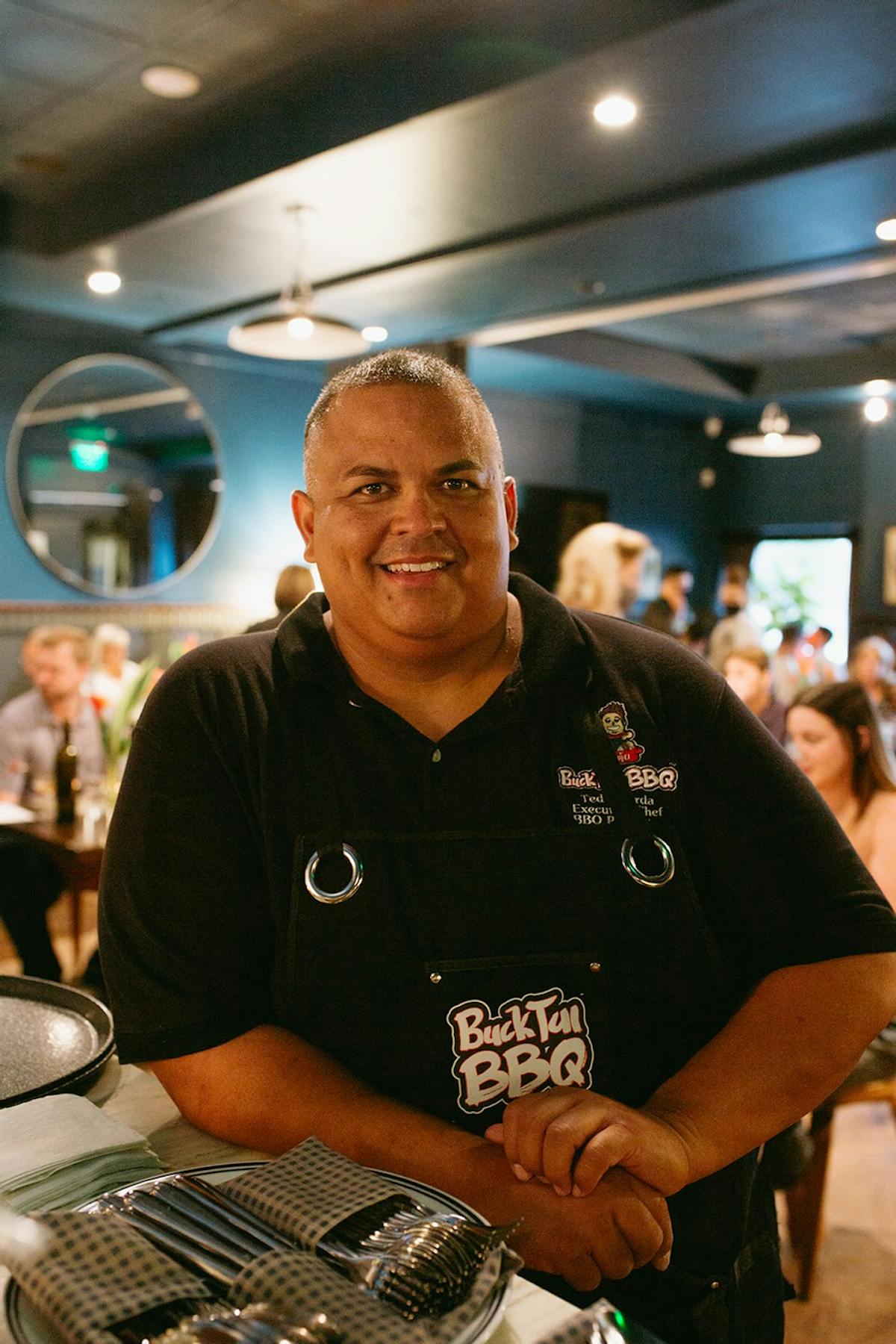 Ted Liberda
Pit-Master & Co-Executive Chef
Pit-Master & Chef Ted Liberda grew up in Kansas City eating and working in all the best locally owned Asian restaurants. Growing up, he was called Buck Tui, a Thai term of endearment; a particularly fond way of calling to a young chubby boy. His mother, Ann Liberda, immigrated to the United States in 1975 from Thailand, providing a complex foundation for Ted's upbringing including plenty of authentic Thai cuisine as well as local barbecue.
After attending the Florida Culinary Institute, he returned to Kansas City, where he married Pam Liberda, now the Executive Chef at Waldo Thai. They have two daughters, who have had great success with their Thai Iced Teas and Coffees at our Farmers Market booth! His mother, Ann Liberda, is Chef at Thai Diner in Lawrence, while his sisters are Chefs in Western Kansas. It's a family affair, when it comes to cooking and dining with the Liberdas.
During the shut-down in 2020, Ted Liberda spent time at home barbecuing. The philosophies behind barbecuing and cooking Thai cuisine are rooted in community, camaraderie, and sharing. By bringing together family and friends in both the preparation process and the enjoyment of the meal, Ted finds hope in his practice.
"If barbecue can give me hope, maybe I can bring that hope to others."
- PitMaster Ted Liberda
With this concept of hope in mind, he started BBQ for Hope, a local non-profit organization that provides meals to underserved communities and individuals. You can learn more about BBQ for Hope here soon.
At Buck Tui BBQ, Ted insists on sourcing local meats and produce, collaborating with ethically-minded local businesses, and utilizing authentic techniques to craft a truly individualistic Thai-KC BBQ cuisine.
With a love of flamed meats, family style dining, and anything delicious, Ted is bringing his energy and authenticity to the Midwest with Buck Tui BBQ.