Main content starts here, tab to start navigating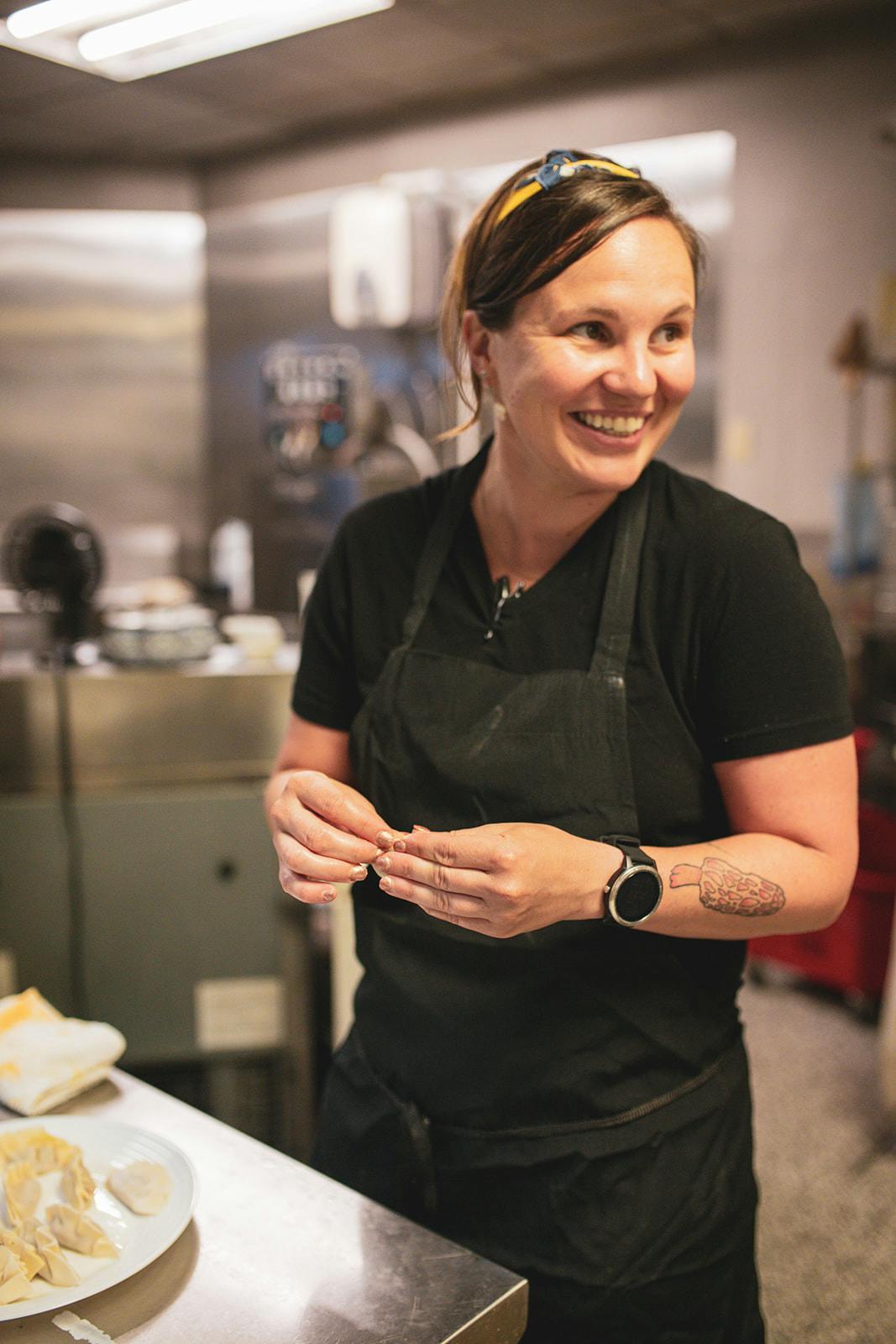 Kara Anderson
Chef de Cuisine
Chef Kara Anderson comes from a small town in Missouri, rooting her experience in agriculture and farming and building a foundation on the importance of local ingredients and sustainable practices.
She began her culinary career in 2010, attending school while working at The Carriage Club of Kansas City before moving to Portland, Oregon, where she fell in love with the utilization of local produce and seasonal proteins in cooking. When she returned to Kansas City, Anderson worked at The Rieger as Sous Chef for 3 years. Always looking to pursue the best that Kansas City has to offer, she's cooked at The Restaurant at 100, Ća Va, Karbon, and Kansas City Canning Company before landing with us as our Chef de Cuisine, but we like to refer to her as our Culinary Maven.
Generally, Anderson is enthusiastic about partnering with local chefs and owners who genuinely care for and about their employees and communities. Her hospitality philosophy is based on creating a safe space where patrons feel comforted and cared for, not only in times of celebration and joy, but also for when they are feeling down or searching for solace.
In her free time, Anderson enjoys hanging out with her tiny human and their dog Stella, probably eating chocolate chip pancakes, or you might find her enjoying caviar and martinis at Canary or perhaps a tenderloin and orange soda at Kitty's Cafe.
At Buck Tui BBQ, Anderson is bringing her professional experience and expertise while learning new techniques and practices from Chef Ted; together they are creating truly unique and memorable experiences to the plate and to the palate.